Tuesday 3rd September – Issue #14
Kia ora koutou,

The New Zealand International Film Festival finished up in Wellington last month and boy that was a whirlwind of movies over two weeks. I'm not as young as I used to be and with a six-month-old baby, there were a few late nights there that tested my resolve to not fall asleep in the cinema and snore obscenely (as I am want to do). I think next year it might be beneficial to take time off work and go to more daytime screenings…

There were movies I went to with my partner. Movies I went to with friends. Movies I went to alone.

On ticket day I finally whittled down my wishlist to 10 films (this was no easy task). I was also organising with my film-going friends to see who was interested in seeing any on my list. I may have been overly ambitious with one friend and roped him into tagging along to 9 movies. He wasn't impressed by all of them of course but I'm hoping he enjoyed himself for at least some of the time.

Being Winter, I noticed mulled wine on the menu of many an establishment. But this proved to be difficult, as on enquiry I would be told "it's still mulling" or "we're all out". I resorted to making my own at home in our rice cooker. A ceramic slow cooker is recommended but that's all we had. You can find the recipe here if you're interested.
Films
Finishing my run at the New Zealand International Film Festival, here are the remaining films with my brief reviews of each. As a bonus, you can find my review for Once Upon A Time in Hollywood. Thanks to Flicks for the preview screening!
High Life
Everybody's favourite vampire, Robert Pattinson, straps on a spacesuit and raises a daughter. But what happened to the crew aboard their ship, that it is now just the two of them? High Life goes to some disturbing places but the mystery was compelling enough to keep me enthralled until its final moments.
The Day Shall Come
From the guy who made Four Lions comes another satire on terrorism. There were some genuinely out there moments but I couldn't help but feel disconnected from both the FBI and the commune. Everyone is made out to be incompetent and I ended up becoming an objective observer, not really caring about anyone.
The Nightingale
Sheesh, The Nightingale was some tough viewing; with multiple rape scenes and graphic murders, it soon became more misery porn road trip, less revenge fantasy. I did feel icky that the film is equating the stories of an Aboriginal person and a white immigrant as if they're the same thing.
The Art of Self-Defense
My favourite of the fest, and only one of two fest films starring both Jesse Eisenberg and Imogen Poots. It examines toxic masculinity at a heightened level through deadpan hilarity in a world that is just a few degrees off ours.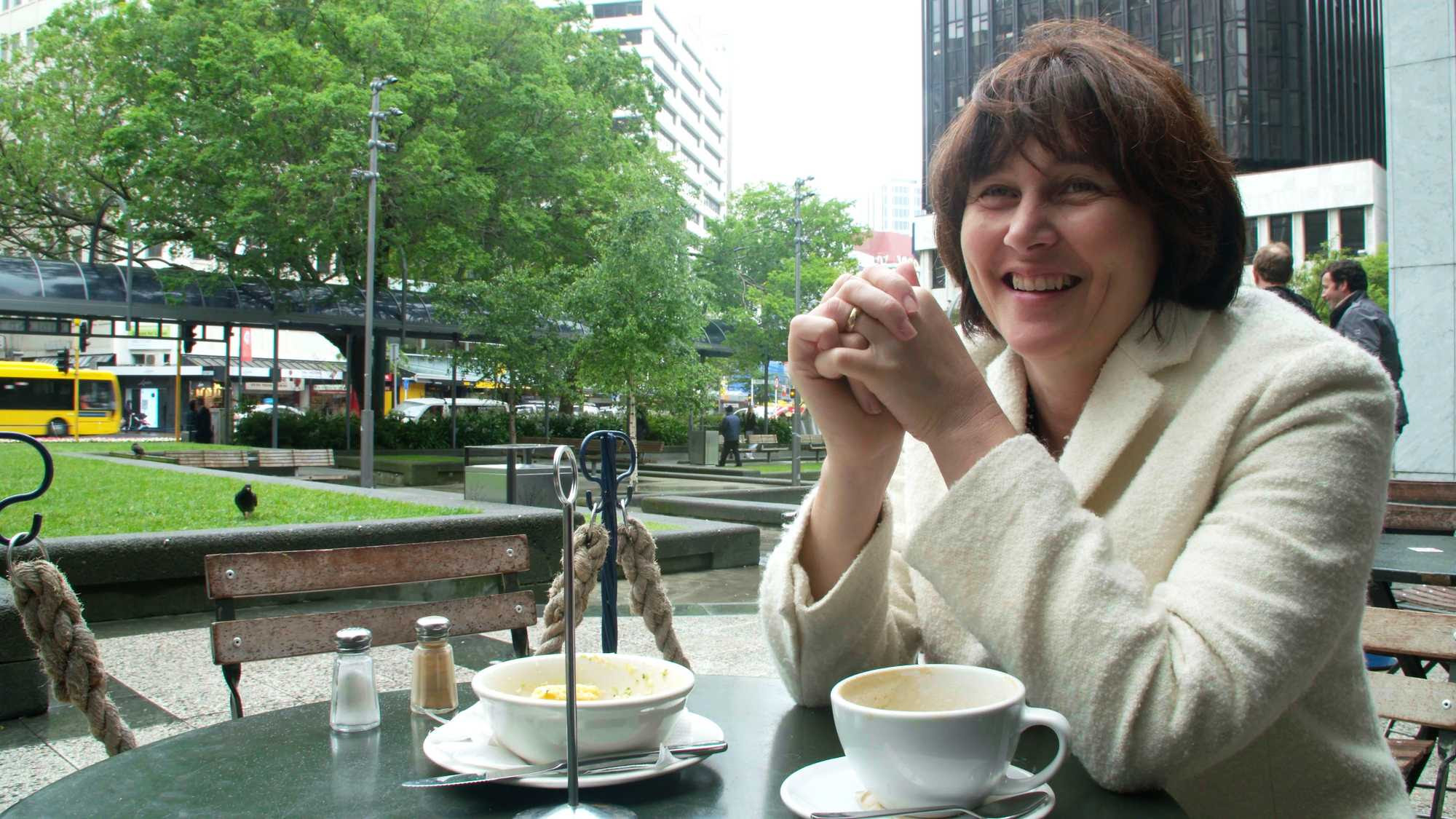 Helen Kelly – Together
Together navigates the final years of Helen Kelly's life as she continues her union campaigning for workers rights all the while going through cancer treatment. Helen fights important issues for working New Zealanders, literally life and death in some cases (Pike River, forestry). While the film's presentation is noticeably low-budget, the content is deservedly important viewing.
Vivarium
Showcasing the horrors of suburbia, trapped inside an empty neighbourhood with a child that won't be tamed. It's a novel concept, but one that dragged over its 98-minute runtime. I understand the point is to show the mundanity of this lifestyle but perhaps don't make the audience endure it too. Having recently entered suburbia myself I was willing to take some hits but with its execution, sadly Vivarium is my least favourite of the fest. Sorry, Jesse and Imogen. You win some, you lose some.
Under the Silver Lake
My second favourite of the fest. Under the Silver Lake feels more dream than reality, a series of conspiracy theories brought to life where you can't help but be taken along on Andrew Garfield's paranoia-filled hunt through Hollywood as he chases up seemingly innocuous clues only to have them pay off.
Once Upon A Time In Hollywood
No stranger to rewriting history, Tarantino takes on the Manson murders but it really is just a mere backdrop for what is a trip through the golden age of Hollywood with literal recreations of old film and television.
Starring Brad Pitt and Leonardo DiCaprio; a veritable dream team of Hollywood heartthrobs and neither of whom is a stranger to the Tarantinoverse. We have a snivelling DiCaprio as Rick Dalton, a fictional Hollywood actor famous for a Western television show who has now fallen from a leading man to taking on cameo villain roles. Pitt is Cliff Dalton, a cool, calm and collected stuntman for Dalton and he's never looked hotter. 55 years-old for goodness sakes. Margot Robbie portrays real actress, Sharon Tate, but spends most of the film disconnected from our duo and the main plot—an ethereal angel floating throughout Hollywood, observing herself as the world sees her.
My favourite piece of cameo casting would have to be Timothy Olyphant as the stock hero in a Western opposite DiCaprio. No stranger to the TV Western, Olyphant takes up the literal reigns once again, having previously starred in HBO's Deadwood and a more modern Western in FX's Justified.
Tarantino lets this film bloat, with extensive scenes of characters driving from A to B. It's merely an excuse to explore 1969 LA and a bit of easy breezy fun but I reckon you could still chop this film up and still have room to breathe. For a film based around a cult of murderers, it's a pretty relaxed affair. Tarantino is known for his use of violence and you might be forgiven for thinking he's lost his mean streak here. But it does eventually escalate and boy does it escalate.
That all being said, the misogyny in this film is pretty hard to miss. And it's not just the treatment of Sharon Tate. Women are objects without agency; seen through a male lens as the camera traverses their bodies. Women are made out to be 'hysterical' and brutally murdered for laughs. Yes, 1969 was a different time but this movie came out in 2019 and still fantasizes about a time of hyper-masculinity where men were men and women were seen and not heard.
As lightly enjoyable as it was, for me anyway, this film serves as a jumping-off point to learn about the real history of Hollywood and not a history romanticised or rewritten.
Reading
Watching
Guy Williams has left the shadow of Jono & Ben with New Zealand Today. Like his segment on Jono & Ben, his 'new' show features the same comedy of visiting small towns around New Zealand and taking on obscure news stories. In the first episode, Guy covers the blackface float in Hawera and a missing homemade coffin in Whanganui.

Hasan Minhaj on Patriot Act: The Dark Side of Videogames and how we need to unionise the videogames industry. The whole episode is actually on YouTube right now so you don't even need a Netflix subscription to watch it either.
What you can do right now
Because making a more equitable and inclusive Aotearoa requires more than just reading about it, here are some actions you can take right now:

If you enjoyed this newsletter, vote it for council.
*sips mulled wine gleefully*
Michael